Crystal Series
A glass roof revolving door with a stainless steel cross brace structure, offering larger sizes, deadload support of highlight glazing and other customisable design options.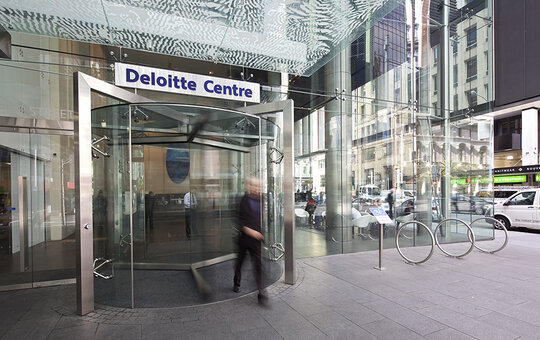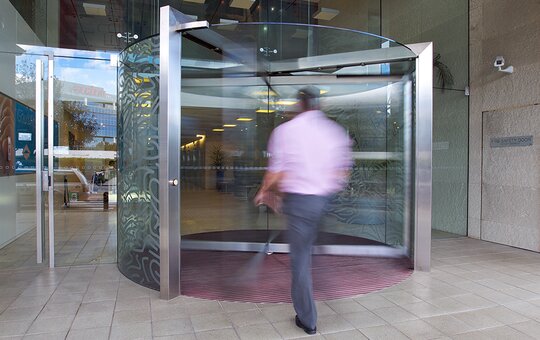 Offering the ultimate in customisable revolving door design, the AGP Crystal Series features an elegant glass roof and slimline steel portal frame. It offers various glass fixing options to suit the architectural requirements of the client and the design of the surrounding glazing. The result is a modern spacious appearance to the entrance foyer of any building.
This door can be built in either 3 or 4 wing configuration and is available with fixed door wings only. The electrical motor drive can be contained in a pit in the concrete slab, or if there is a suspended slab, it can be mounted to the underside for ease of access when servicing.
Despite its highly transparent nature, the Crystal series is equipped with all the modern safety sensors to ensure optimum safety at all times. The slimline steel support structure, the design of which is customised for each project, can be clad with stainless steel, aluminium or brass.
With a steel support structure, the Crystal Series can be engineered to suit any diameter and height, with the added potential of the door being specifically designed to support the dead loads and wind loads of the highlight glazing.