record S 16 under floor sliding
A unique and striking automatic entrance system, the S 16 underfloor mounted sliding door operator has all the features of a conventional operator, without the overhead pelmet.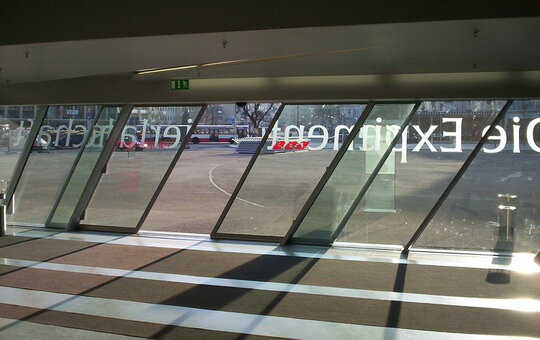 The record S 16 sliding door operator is specially designed to be mounted within a floor slab to provide building designers with greater flexibility to provide striking and attactive buiding entrances.
Based on the same platform as record's standard overhead mounted sliding door operators, the operational and safety features of the S 16 operator are not diminished by it's unique mounting design.
The drive unit is provided with an in-ground stainless steel enclosure, providing a sealed separation for the electronic and motor components. A specially developed gully trap and drainage outlets will protect the unit and ensure safe and proper operation for the life of the operator.
The S 16 is availble in a range of design variants, including single slide, bi-parting, angular, inclined and even slanted to meet any design requirement.
Maximum door weights of 1 x 200kg and 2 x 200kg and maximum door opening sizes to 4000mm and maximum heights to 5000mm are possible, upon project review.