record STA 20
The benchmark for automatic sliding door design and the basis of record's suite of automatic door products.
The record system 20 is the first automatic door system featuring interactive communication, simplified commissioning, intuitive control and greatly enhanced operational safety and reliability. record system 20 supplies the basis of our automatic door drives. It enables us to provide a wide range of models for the market, all of which are based on this system and use the same components, modified to suit the needs of the individual customer. The result is quicker assembly, high reliability and with lower service and maintenance costs.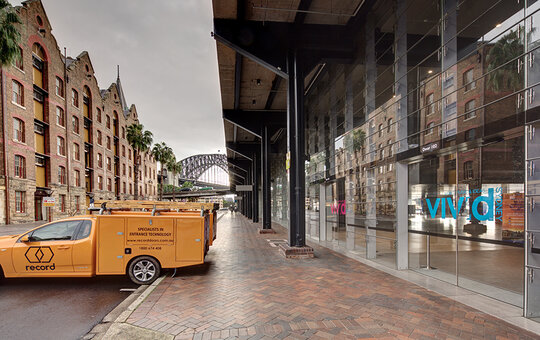 Mechanics
The absence of noise is the most striking feature of our automatic doors and is achieved with a combination of
acoustically decoupled, hardened running tracks (replaceable)
running carriage with hardened nylon wheels with sealed bearings and compensation for structural tolerance and adjustable attachment to door leaves
motor and guide pulleys with sealed bearings
low momentum toothed belt drive for minimum wear and low acoustic impact
Electronics
interactive communication between components to monitor and enhance performance, safety and security
malfunction potential is greatly reduced by the drive monitoring ability
self learning processor with active automatic adjustment for optimum operation is the heart of the drive system which provides ongoing quality performance
BDE-M keyed 4 position mode switch with "reset" is supplied as standard
Key Features
standard 160 mm and low profile 110 mm drive units
high capacity with efficient and low noise operation
failsafe electric motor brake locking with battery backup
self monitoring system with diagnostics
low noise, long life, replaceable track system
height adjustable trolleys with anti-rise and long wear wheels
matching profiles for standard and telescopic units
Design
Carefully designed housing and covers in quality Australian Aluminium provide the aesthetically pleasing appearance of our systems which provide both standard and low profile options with the same 100 % duty rated performance up to 300 kg. The elegant design lines allow our door systems to be integrated harmoniously into a building, or become a style feature.
Compliance
record STA 20 is tested and fully compliant to European Standard DIN EN 16005 (durability and safety) Through ILAC (international laboratory accreditation cooperation) arrangement, this testing meets all NATA guidelines and hence meets the requirements of Australian Standard AS5007-2007.