Fullview Series
An exceptional all purpose entrance door with an extensive range of optional features.
The most popular revolving door available on the Australian market for over 25 years, the record Fullview Series is an exceptional all purpose entrance door. With an extensive range of optional features, it is suitable for any building type and many different applications.
As the 'Fullview' Series name suggests, the door is designed to be transparent and modern without the cluttered look of conventional revolving doors that require metal columns at the central axis or fully framed rotating door wings.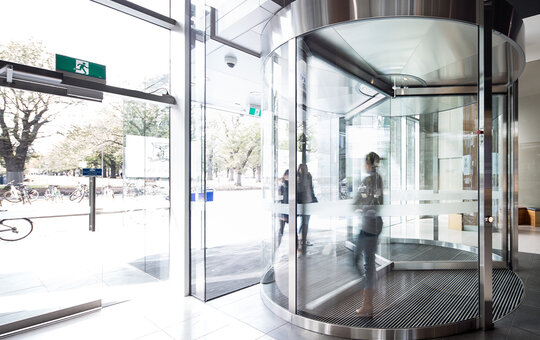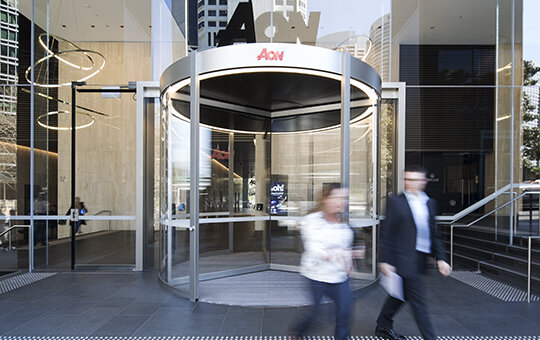 The door is available in either 3 or 4 wing configuration in sizes from 2400mm to 5200mm in diameter and can be built with either fixed or collapsible door wings. The electrical motor drive and control system is mounted in the canopy for easy access and service. The canopy can be finished in stainless steel, aluminium or brass.
Every Fullview revolving door is fitted with a range of concealed electronic safety sensor to ensure optimum safety at all times. A large number of innovative options and engineering initiatives are available to allow each door to be custom built to suit your specific requirements.